Added:
May 24th, 2017
Duration:
04:03:11
Cast:
Hatsuki Nozomi, Kashiwagi Yuri, Matsumoto Marina, Haruka Megumi, Hosokawa Mari, Kuroki Ichika, Inagawa Natsume
Category:
Doggy Style, Cowgirl, Handjob, Blowjob, Censored, Married Woman, Incest
Channels:
Description:
JAPANESE PORN JAV
Release date: 2016/12/19 Duration: 240 minutes Cast: Yukari Umetsu Megumi Inagawa Mari Matsumoto Yuri Kashiwagi Yachi Kuroki (Tojo Karen) Mari Hosokawa directed by: -- Series: skillful mating of girls living quietly Manufacturer: Erika Sennin / Emanuel Label: Immortals Genre: Housewives Incest Incest Others Fetish Best · Overall 4 hours or more Movies Sample Movie Product code: flow009 The sexual desire not to decline even if the metamorphosed elderly people are old! I can not lose to a young person still a year! I will sip the saliva of a young woman, he is grand erotic girlfriend! A woman whose whole body was licked with its tongue use, its body trembles with delight!
発売日: 2016/12/19 収録時間: 240分 出演者: 羽月希 遥めぐみ 稲川なつめ 松本まりな 柏木ゆり 黒木いちか(東条かれん) 細川まり 監督: —- シリーズ: すけべ爺の女喰らい熟練交尾 メーカー: 不老仙人/エマニエル レーベル: 不老仙人 ジャンル: 人妻 近親相姦 その他フェチ ベスト・総集編 4時間以上作品 サンプル動画 品番: flow009 変態老人たちの老いても衰えない性欲!年をとってもまだまだ若いもんには負けない!若い女の唾液をすすり、喜色満面のエロ爺い!その舌使いで全身を舐め回された女、その体が歓喜に打ち震える!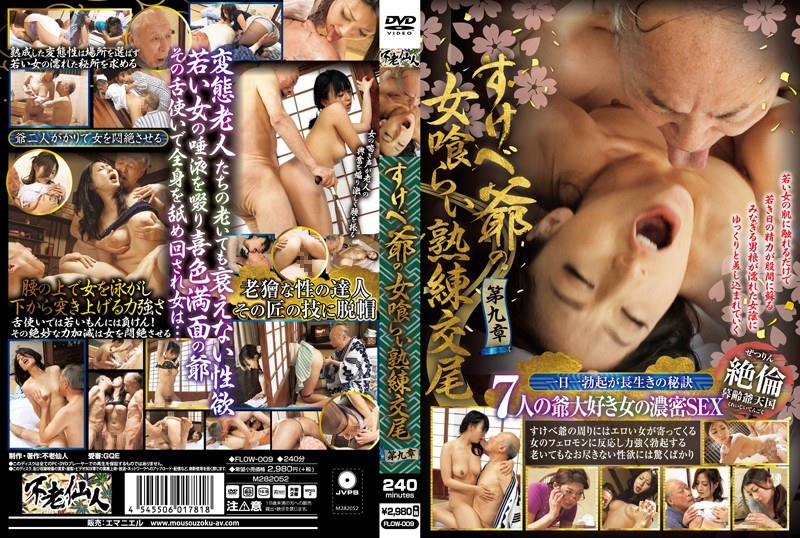 on Javdoe.com
Tags: