Added:
May 24th, 2017
Duration:
02:22:28
Cast:
Ogata Yasuko, Tsukada Yumi, Fujimori Yuriko
Category:
Doggy Style, Cowgirl, Handjob, Blowjob, Censored, Voyeur, Married Woman, Mature Woman
Channels:
Description:
JAPANESE PORN JAV
Release date: December 23, 2016 Recording time: 143 minutes Cast: Yumi Tsukada Yuriko Fujimori Yasuko Ogata Director: Kyosuke Murayama Series: - Manufacturer: Athena image Label: ATHENA Category: MILF married wife misconduct voyeur / peep Documentary sample movie Product code: 149 tmrd 780 Please inform us of the latest information on actress actress of this work by e-mail! Register for alert The wife who confessed love from the honest hairdresser and remembered that she was a woman. When I kiss the promise in front of the camera, the hairdresser runs away and starts licking my nipples .... Despite being perplexed, the wife who has not been absent for ten years was put on by the coach of the director, to the secret part wetted by keeping two meat sticks erect. When a woman who has forgotten wakes up, it leaks the voice of delight to the cock ....
発売日: 2016/12/23 収録時間: 143分 出演者: 塚田由美 藤森由利子 緒方泰子 監督: 村山恭助 シリーズ: —- メーカー: アテナ映像 レーベル: ATHENA ジャンル: 熟女 人妻 不倫 盗撮・のぞき ドキュメンタリー サンプル動画 品番: 149tmrd780 この作品の出演女優の最新情報をメールでお知らせ!アラートに登録 行きつけの美容師から愛の告白をされ、女であることを思い出した奥様。カメラの前でお約束のキスをすると、美容師が暴走して乳首を舐めはじめ…。戸惑うものの、10年ご無沙汰の奥さんは監督の口車に乗せられ、2本の肉棒を立てつづけに濡れた秘部へ…。忘れていた女の部分が目覚めると肉棒に歓喜の声を漏らし…。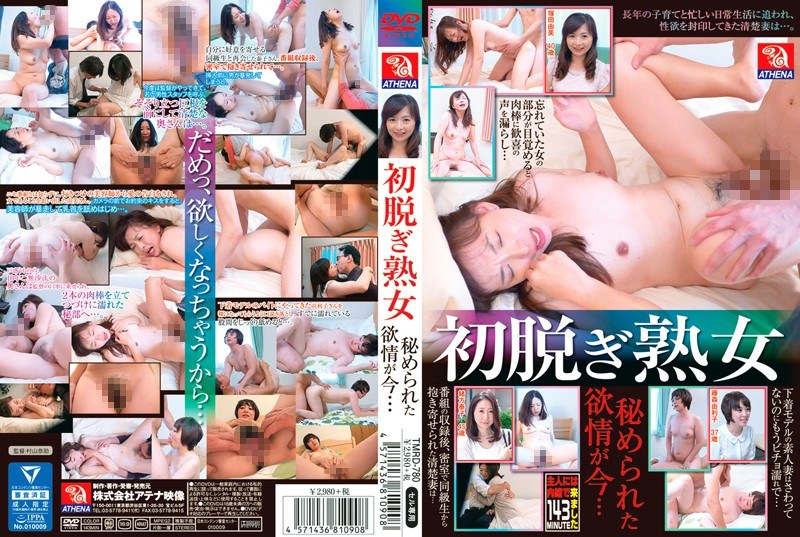 on Javdoe.com
Tags: